Caring for all your family
Our team is committed to improving the health and wellbeing of all animals, big and small, through progressive medicine and phenomenal client support.
We act with honesty and integrity to promote trust between ourselves, our patients, and our clients.
More About Us
Request an Appointment (Temporarily Disabled)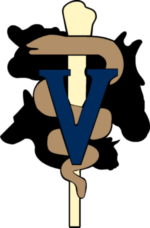 Quality Care for Life
We are a mixed animal practice, servicing

horses, livestock, cats, dogs and more.
Welcome to Equi-Tech Veterinary
We are a mixed animal practice located near
Stonewall

. Our staff strive to provide our clients with the best care possible for their animals.
Request Services
We are happy to book an appointment for you. Quickly and easily schedule an appointment time that is convenient for you and your pet. Contact us today to learn more or to book an appointment online.
Appointments (Temporarily Disabled)
Pet Health Resources
We share the same goal – ensuring your animal companion is healthy and happy. Equi-Tech Veterinary is pleased to provide a library of professionally written articles and an online pet health symptom checker – trustworthy pet health information.
Our Services
If your pet needs medical assistance, you can feel confident turning to us. Our knowledgeable staff and modern facilities are equipped to handle a wide variety of medical conditions, including emergencies.
A simple way you can help keep your pet healthy is by protecting him or her against parasites. Heartworms, fleas, ticks, and other internal and external parasites are much more than just pests.
Our experienced veterinarians provide many surgical services at our clinic, ranging from routine to advanced procedures.
What Our Clients Are Saying
Absolutely amazing place to take your animals. The care they provide is phenomenal.
Great friendly service with thorough exams and most importantly, treats your pet like their own.
I won't trust my pets with anyone else. Amazing service and wonderful staff.